---
---
At Mother Dough we pride ourselves on sourcing seasonal ingredients & adding them into our unique style of pasta sauces. Our Ragu's are slow cooked at low temperatures for different periods of time ranging from 16 to 23 hours. All our meats are sourced from The Yarra Valley, Gippsland & The Goulburn Region. Our Ragu dishes are made to our authentic Italian recipe of a carrot, celery & onion base tossed with an 18-month aged Italian Grana Padano Parmesan combined with our house made Mother Dough fresh pasta.
---
---
---
---
All served served with Grana aged parmesan
Three separate imported Italian flours & a carefully selected mix of cereals & seeds (sunflower, rye, flax, barley, sesame & wheat) are combined to create the Mother
of all Doughs. Our delightful blend then undergoes a minimum 48 hour fermentation. This combination and process ensures a delicious, fluffy pizza base
that is light in the belly & allows for easy digestion.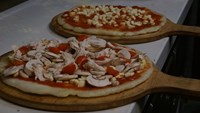 ---
---
pizza with an extra virgin olive oil base (evoo)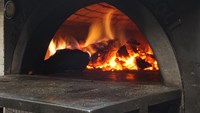 ---
pizza with hand pressed Italian tomato base